'Mothers need to learn responsibilities to save Ummah'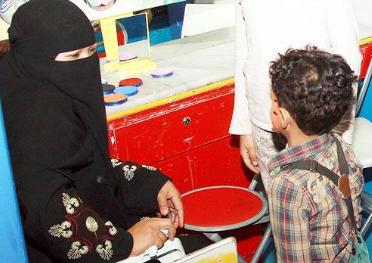 Mothers' responsibilities are a major challenge within the Muslim Ummah, said Farhat Naik, a noted scholar on Islam.
"Both mothers and children are today living in a time of trials and their faith is vulnerable to modern technological appliances, which if not monitored now, could pose greater challenges for the generations to come," she said at a function here that drew a large gathering of women at the female hall of Al-Ghowri Mosque in Hayyal Al-Wazarat.
Wife of Zakir Naik, another prominent speaker, Farhat is an Islamic scholar and speaker of comparative religion. She is also a member of the Mumbai-based Islamic Research Foundation (IRF).
Farhat said the coming generation plays an important role in preserving the Ummah, saying that mothers need to understand their responsibilities and protect their children.
"We are responsible for guiding the coming generations by raising better children so that the next generation carries on the legacy of and ideal Ummah so that they are able to uphold the image of good Muslims and Islam in future," she said.
Ya Nabea Al-Jinan and World Assembly of Muslim Youth (WAMY) organized the program, "Motherhood in Islam," with the aim to highlight mothers' duties and responsibilities within the parameter of Islam.
Farhat discussed the significance of mothers' dua (prayers) as also the importance of a proper time management to lead a productive life. She exhorted the women to learn from the lives of the female role models mentioned in the Qur'an, including Khadijah, Maryam, Ayesha and Fatima (may Allah bless them all).
The Saudi caretakers of the mosque, Ameerah Al-Baksh and Najah Salah Sailan of the Islamic organization, encouraged the WAMY volunteers to take note of the instructions and propagate the right knowledge further.
Ya Nabea Al-Jinan provides special courses for Qur'an and Fiqh, and Arabic language courses for non Arabic speakers in both English and Urdu. It also runs weekend classes for children and teenage girls.