Motorcyclist killed in London Road crash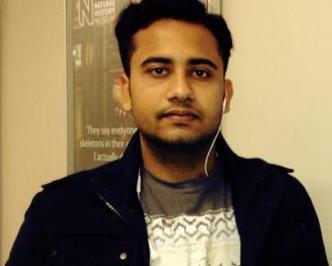 The family of a motorcyclist killed in an alleged hit-and-run paid tribute to him today as a "sensitive and kind" student who had come to London in search of a better life.
Kamrul Hasan was on his way home when his Yamaha motorbike collided with a car in west Croydon. The business management student was left in the road, where he died around 45 minutes later in the early hours of December 29.
Mr Hasan, 23, had moved to London six years ago from his home city of Dhaka, Bangladesh.
He lived in Croydon and was studying at the London College of Advanced Studies in Aldgate. He had been planning to return home after graduating next year to look after his parents and 10-year-old brother.
His brother-in-law Moktar Hossin said the crash had "not only killed him (Mr Hasan), it killed the whole family".
Mr Hossin, 31, from Finchley, who  is married to Mr Hasan's 26-year-old sister Suria, said: "He was the eldest son in the family and everyone looked up to him and my two children loved him.
"He had come here to study and so he could go home, get a job and look after his parents as they got older. They are in pieces now and it's very hard for them to go on. My wife, his sister, is just crying all the time and we have two children, who ask about him, and I just don't know what to do. I haven't been able to go back to work."
Mr Hossin, who works at Tesco, is preparing to take Mr Hasan's body back to the family home.
Mr Hossin added: "He was a very sensitive, sensible, kind guy. He was tall, confident and very active, always going to the gym — he looked like an actor.
"He was always smiling, laughing and trying to make people happy."
Mohammed Asim, 24, from Norbury, appeared in court on New Year's Eve charged with causing death by dangerous driving and failing to stop.
He has been remanded in custody until January 14 when he will appear at Croydon crown court.
A 23-year-old woman arrested in connection with the death has been bailed to return to a south London police station in February.