Muslim scholars call help for people freezing in Gaza and Syria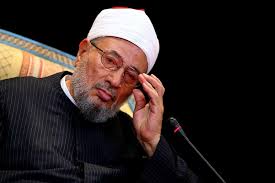 The International Union of Muslim Scholars called for a global "relief uprising" to save millions of Syrian refugees who are facing an extremely cold winter which is putting their lives in danger, a statement said.
The statement, which was signed by Sheikh Yusuf Al-Qaradawi, called for donations of "money, food and clothes" for the Syrian refugees.
The Union called for the free people all over the world to urgently act to help Syrian refugees in their shelters wherever they are and the Palestinians in Gaza in order to be able to face the extremely cold wave which is hitting the region.
It also stressed that donating money, giving time and effort in favour of the refugees and Gazans is a religious and humanitarian duty.
The Union hailed the efforts of several relief organisations to help Syrian refugees and those in Gaza.
The ongoing cold wave, which is hitting the region, has resulted in the death of dozens of Syrian refugees and Gazans. It has also damaged thousands of acres of farmland in the besieged Gaza Strip which has led to an increase in the price of vegetables and fruits.