Muslim world questions logic behind Charlie antics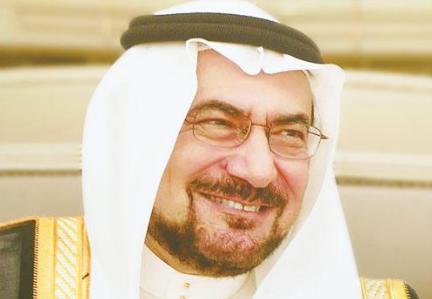 Iyad Madani, secretary-general of the Organization of Islamic Cooperation, has denounced the publication of sacrilegious cartoons by French magazine Charlie Hebdo Wednesday, calling the move "insolence, ignorance and foolishness."
He said: "Freedom of speech must not become a hate-speech and it must not offend others. No sane person, regardless of doctrine, religion or faith, accepts his beliefs being ridiculed."
Prominent Saudi scholar Sheikh Ahmed Al-Ghamdi said that publication of the latest image was a mistake. "It's not a good way to make the people understand us. Jesus or Moses, all messengers (of God) we should respect," and should not be made fun of in pictures or words, Ghamdi said. "I believe it will make more problems."
The Grand Mufti of Jerusalem and Palestinian lands, Mohammed Hussein, said such cartoons "fuel feelings of hatred and resentment among people" and publishing them "shows contempt" for Muslim feelings.
Leading Islamic authority Al-Azhar denounced the new edition and said: "The stature of the Prophet of Mercy is greater and more lofty than to be harmed by cartoons that are unrestrained by decency and civilized standards." It said: "Al-Azhar calls on all Muslims to ignore this hateful frivolity."
The International Union of Muslim Scholars also criticized the antics of Charlie Hebdo, claiming they would further stir up hatred, extremism and tension. "It is neither reasonable, nor logical, nor wise to publish drawings and films offensive or attacking the Prophet of Islam," said the Qatar-based union, headed by Yusuf Al-Qardawi.
According to the union, publication of the drawing would give further "credibility" to the idea that "the West is against Islam." It said: "If we agree that (those who committed the attacks) are a minority that do not represent Islam or Muslims, then how can we respond with actions that are not directed against them, but against the Prophet revered by a billion-and-a-half Muslims?"
Meanwhile, Yemen's Al-Qaeda branch on Wednesday confirmed it carried out last week's deadly assault in Paris and vowed more attacks on the West.
In a video posted on Twitter, a commander said: "You will look for peace and stability but you will not find it because of the deeds of those carrying out martyrdom operations and heroes of lone jihad."
He said the Yemeni-American cleric Anwar Al-Awlaki, who was killed in a US drone strike in Yemen in September 2011, had arranged the attack.