MWL allocates SR7m for Eid sacrifices in 47 countries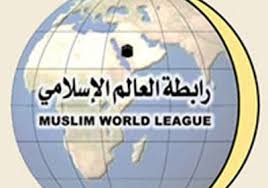 The Muslim World League (MWL), the international non-governmental Islamic organization engaged in the peaceful propagation of Islam, has allocated SR7,250,000 ($1,933,205) for this year's sacrificial animal projects in several countries to help poor families celebrate Eid Al-Adha.
"The MWL is preparing, through the International Islamic Relief Organization (IIROSA), for its annual project of sacrificial meat for the year 1438H in 47 countries from Asia, Africa and Europe… benefiting more than 130,000 poor families, while the number of beneficiaries stands at 420,000," said IIRO Secretary-General Hassan Shaabar in a statement.
"This project is one of the most important public welfare schemes by the MWL, and the IIRO always pays great attention during the Hajj season for its implementation," he added. The program has been continuously running for 20 years.
The main objectives of the annual program include alleviating the burdens and obligations of poor families; contributing to the enhancement of social ties and the principle of solidarity; and strengthening and sharing the happiness of Eid Al-Adha with poor families and orphans.