New TV channel launches for 'comfortably British' Muslims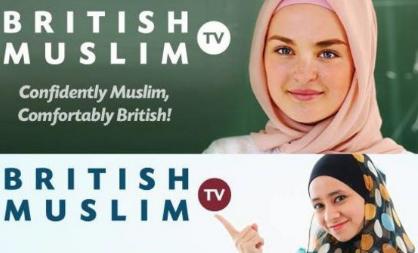 British Muslim TV, a new channel aimed at British Muslims will be launching in the UK this June. Its arrival joins an already growing number of specialized, niche channels for religious and ethnic minorities in recent years. But unlike most of these channels, the programme content of British Muslim TV has been exclusively funded and made in the UK.
Soon to air on the British Sky digital platform, filming has already been underway to create content that reflects the different voices of the Muslim community in the UK and to embody the tag line "Confidently Muslim, Comfortably British". The channel has already generated interest through a social media campaign on both Facebook and Twitter.
British Muslim TV was conceptualized towards the end of last year and has been undergoing planning since the start of 2014, having quickly established substantial "pre-sold advertising" to make the concept into a reality, according to Wasim Akhtar, Director of Marketing and Communications. Other members of the senior leadership team include Aamer Naeem, the Editor in Chief, Arshad Ashraf, Director and Danny Lacey, Creative Director of the channel.
Channels for Muslim communities in the UK are not new and have been broadcasting in the UK since 2004. Islam Channel is one of this country's most prominent and popular free-to-air, English language Muslim satellite channels. Other channels like Noor TV, Peace TV and Iqra TV have a South Asian focus, with some of the content broadcast in Urdu or Bangladeshi. More recently, Shia focused channels have also emerged like Hidayet TV and Ahlebait TV.