Nigeria opposition declares victory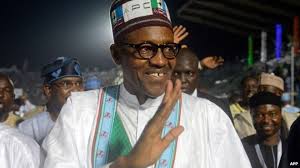 Nigeria's opposition All Progressives Congress (APC) declared victory in the presidential election on Tuesday, saying Africa's most populous nation was "witnessing history."
"This is the first time in Nigeria that a sitting government will be voted out of power using purely democratic means," APC spokesman Lai Mohammed told Reuters at the house in the capital where party leader Muhammdu Buhari was watching the results come in. "The people of Nigeria have taken over."
He added that the APC had no reason to doubt that President Goodluck Jonathan would concede defeat.
"He said several times that he would relinquish power if he was voted out in a free and fair election," Mohammed said.