Nine Bangladeshis Killed in Saudi Fire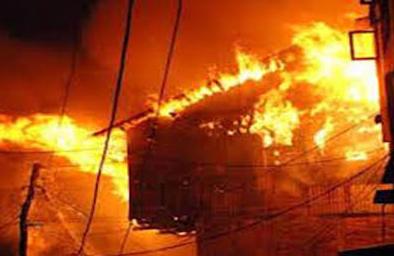 Eleven people have been burnt to death in a factory fire in Saudi Arabia. Nine of them were Bangladeshis, according to media reports.
Among 15 workers present in a sofa-making factory at Riyadh's Shifa Sanaya area when the fire broke out, 13 were from Bangladesh and two from India, bdnews24.com reported.
It was not clear whether any Indian was among the dead.
Bangladeshi ambassador Shahidul Islam in Riyadh told bdnew24.com that the victims were yet to be identified.
The fire broke out at around 10 pm on Monday.