Nizami to die for war crimes in 1971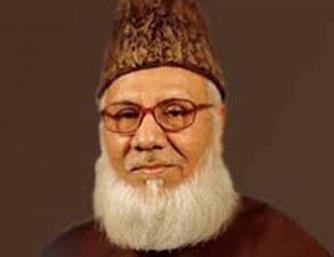 Jamaat-e-Islami Ameer Motiur Rahman Nizami has been sentenced to death for committing crimes against humanity during the 1971 Liberation War.
The three-member International Crimes Tribunal 1, led by Justice M Enayetur Rahim, delivered the much-delayed verdict at 12:20pm on Wednesday.
Other members of the tribunal are Justice Jahangir Hossain and Justice Anwarul Haque.
Eight charges out of total 16, which include conspiracy, planning, complicity, incitement and active participation were proved, the International Crimes Tribunal-1 pronounced.
The tribunal 1 has handed down war criminal Nizami death penalty on the charges of 2, 4, 6 and 16 while the Jamaat leader has been given life sentence on the charges of 1, 3, 7 and 8.
Earlier in the day, Nizami was taken to the tribunal around 9:25am and later he was kept in the tribunal lock-up.
At 11:10am, Justice M Enayetur Rahim, started reading out the summary of 204 page verdict.
This is the 10th verdict by the two war crimes tribunals.
On Tuesday, the International Crimes Tribunal 1 fixed the date to pronounce its verdict on Wednesday.
Nizami had been shifted to Dhaka Central Jail from Kashimpur around 8:30pm on Tuesday and his physical condition was well, Jail Superintendent Forman Ali told.