No new sanctions against Iran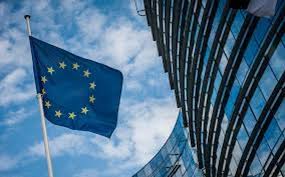 The EU's foreign policy chief said on Monday that the bloc did not foresee new sanctions against Iran despite an announcement by U.S. President Donald Trump that he would pull out from landmark nuclear deal with Tehran.
"I do not foresee any decision to be taken today on this," Federica Mogherini told reporters ahead of E.U.'s Foreign Affairs Council meeting in Luxembourg.
"We have already sanctions in place on Iran — non-nuclear related. I do not expect [foreign] ministers to take decision on this today," Mogherini added.
Under a 2015 nuclear agreement between Iran and international powers, Tehran was provided billions of dollars in relief from financial sanctions in exchange for the imposition of a robust sanctions regime.
When asked about Trump's announcement that he will not certify the landmark Iran nuclear deal on May 12, Mogherini said: "We are doing all we can to work with our American friends to make sure that all parties stay fully committed to the full implementation of the agreement, as it is the case so far."
She said that 28 member-states would reiterate their common position on the use of chemical weapons and prepare for Syria conference, which will be held on April 24-25.