OIC system to help Muslims in distress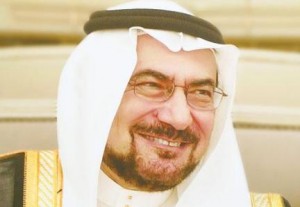 The Organization of Islamic Cooperation (OIC) plans to work out a system to help Muslims facing wars and natural disasters across the world.
This was disclosed by Iyad Madani, OIC secretary-general, during a speech on Sunday at the first meeting of the OIC Humanitarian Organizations Council in Jeddah.
Madani said this was important because several OIC member states have raised concerns about the political motives and funding of certain humanitarian organizations working to help Muslims.
The meeting was held to implement resolutions of the Council of Foreign Ministers meeting held in Conakry in December 2013 on the approval of nongovernmental humanitarian organizations as OIC consultative bodies.
Representatives from civil society organizations in OIC member states and Muslim minority communities around the world attended the meeting at the IOC headquarters.
Madani said it was important for OIC members to work out a proper system to allay doubts that could impede the work of these bodies.
He said Muslim humanitarian organizations need greater staff training, capacity building and better coordination of administrative and field efforts to save lives.
He said the OIC must help develop a common vision for Muslim humanitarian organizations to be presented at the UN World Humanitarian Summit in Istanbul in 2016.
Sherif Muhammad Ali, head of the Zamzam Foundation in Somalia representing humanitarian organizations, said the OIC has held several conferences since 2009 to develop effective responses to the rising number of wars and natural disasters affecting Muslims globally.
Atta Al-Manane Bakhiet, OIC assistant secretary-general for humanitarian affairs, said that 32 out of the 57 member states faced disasters in 2012, 36 in 2011, and 34 in 2010.
Madani said attempts were being made to help Muslims in Central Africa, with the aid of Cheikh Tidiane Gadio, who was acting as an OIC envoy in the region.