Oil prices gain after OPEC extension of output cut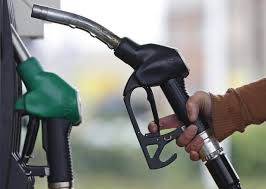 Oil futures rose on Friday after OPEC and other major producers agreed to extend their production curbs in a widely expected move aimed at ending a persistent glut in global supplies.
The Organization of the Petroleum Exporters (OPEC) and non-OPEC producers led by Russia on Thursday agreed to maintain the output cuts until the end of 2018, while also signaling a possible early exit from the deal if the market overheats.
US crude futures were up 18 cents, or 0.3 percent, at $57.58, as of 0514 GMT. Brent February crude futures rose 24 cents to $62.87.
Analysts had earlier said the nine-month extension was already priced in. Over November, Brent rose about 3.6 percent and US West Texas Intermediate crude (WTI) gained about 5.6 percent as traders pushed up prices in anticipation of the cuts being extended past their scheduled expiry in March 2018.
Gains are likely to be muted as inventories need to be cut further, said an official from a Japanese refiner.
"Oil prices are likely to hover around current levels till next June, when stockpiles would be optimized through continued production cuts, but the market will likely tighten after that," said Kiyoshi Homma, a director at Idemitsu Kosan.
The deal cuts 1.8 million barrels a day (bpd) from the market to tackle oversupply and bolster prices.
Saudi oil minister Khalid Al-Falih said it was premature to talk about exiting the cuts at least for a couple of quarters as the world was entering a season of low winter demand.
He said OPEC would examine progress at its next regular meeting in June.
OPEC and Russia together produce over 40 percent of global oil. Moscow's first real cooperation with OPEC, put together with the help of President Vladimir Putin, has been crucial in roughly halving an excess of global oil stocks since January.
OPEC is showing "a strong commitment to normalizing inventories and also to remain data dependent, which reduces the risk of both unexpected supply surprises and excess stock draws," Goldman Sachs said in a note.
Russia had been pushing for a clear path to exit the cuts and avoid a rally in prices that would only fuel more drilling in the US, which is not a party to the agreement.
Rising US production helped fuel a slump in prices, starting in 2014, and shale oil drilling has picked up as prices rose, undermining the OPEC and non-OPEC output cuts.
US oil production hit a new record of 9.68 million bpd last week, according to government data released this week.