One year into Gulf crisis, Qatar 'stronger than ever'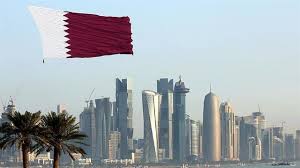 As the ongoing crisis in Gulf Arab relations enters its second year, Qatar says it has foiled plans by the four states arrayed against it (Saudi Arabia, Egypt, the United Arab Emirates and Bahrain) to undermine its independence vis-à-vis foreign policy.
"They imposed an illegal and immoral blockade on us that contradicts humanitarian values and Islamic values of compassion," Salem bin Mubarak Al Shafi, Qatar's Ambassador to Turkey, told Anadolu Agency in an exclusive interview.
Qatar has remained at odds with the four states since June 5 of last year, when they accused Doha of supporting terrorism — allegations Doha denies — and collectively severed ties with the country.
The four-nation Arab bloc didn't stop there: they also imposed a land, sea and air blockade on Qatar in hopes of making it comply with a long list of demands.
According to Al Shafi, the Saudi-led axis  has been unable to provide any evidence substantiating its claims.
"They thought that by threatening us with military escalations and inciting for the overthrow of Qatar's government we would quickly capitulate," Al Shafi said.
But Qatar, he added, had thwarted the plan "thanks to the trust our allies and friends around the world had in us".