Over 100k sign UK petition against Israeli PM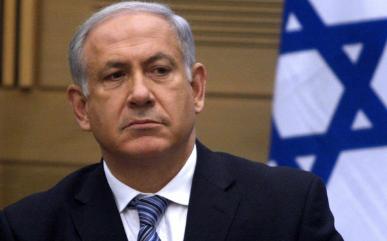 More than 100,000 people in the United Kingdom have now signed a petition demanding the arrest of Israeli Prime Minister Benjamin Netanyahu for war crimes against Palestinians when he visits London later this month.
The petition, which was published on the website of the British Parliament on August 7, calls upon the British government to apprehend the 65-year-old chairman of Israel's Likud party upon arrival in London next Wednesday for the massacre of thousands of Palestinians during the Israeli military's 50-day onslaught against the blockaded Gaza Strip last year.
The petition garnered 100,972 signatures as of Saturday evening.
"Under international law, he should be arrested for war crimes upon arrival in the UK for the massacre of over 2,000 civilians in 2014," the petition says, referring to the Israeli prime minister's scheduled September visit.
After 10,000 signatures, the British government must respond to the petition, and after 100,000 signatures, it will be considered for debate in the parliament.
The British government has, in return, stated that "under UK and international law, visiting heads of foreign governments, such as Prime Minister Netanyahu, have immunity from legal process, and cannot be arrested or detained."
Israel started its military campaign against the impoverished Gaza Strip in early July 2014. The offensive ended on August 26, 2014. Nearly 2,200 Palestinians, including 577 children, lost their lives in Israel's war. Over 11,100 others – including 3,374 children, 2,088 women and 410 elderly people – also sustained injuries.