Pakistan bans Arab royals from hunting rare bird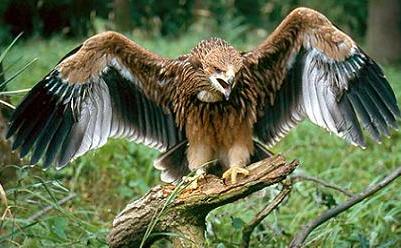 A Pakistani high court Friday barred Arab royals from hunting endangered migratory wild birds in the country's southwestern Baluchistan province.
Prime Minister Nawaz Sharif's government had issued 29 permits to royal family members of the U.A.E., Qatar, Bahrain and Saudi Arabia on Nov. 1, which allowed them to hunt endangered migratory birds, including the houbara bustard across Pakistan, including in Baluchistan province.
The Baluchistan High Court termed the hunting permits illegal.
"The hunting is illegal and violates international wildlife conservation conventions," Justice Jamal Mandokhail said.
Legal experts, however, say the court's judgment would be applicable only in Baluchistan province.
Local citizens had sought the intervention of the courts to implement the country's laws and international conservation agreements that ban hunting of rare species of animals, including the protected houbara bustard.
The Arab royals who were issued hunting licenses include the Abu Dhabi ruler Sheikh Khalifa bin Zayed al- Nahyan, Saudi Crown Prince Salman bin Abdel Aziz al-Saud, King of Bahrain Sheikh Hamad bin Isa bin Salman al-Khalifa, Saudi Governor of Tabuk Prince Fahad bin Sultan bin Abdel Aziz al-Saud, and Deputy Supreme Commander of the U.A.E. armed forces and Crown Prince of Abu Dhabi Gen. Sheikh Mohammad bin Zayed al-Nahyan.
Originally hailing from North Africa, the houbara bustard is a small-to-medium size bird, which is also found in southern parts of Baluchistan. It has been a favorite game bird for Arab hunters for years.
Thousands of migratory birds from Siberia migrate every year to Pakistan's warm lakes.
Arab royals frequently visit Pakistan –in both winter and summer – at the invitation of local politicians and government officials, who arrange special hunting safaris for them.
In winter, they hunt migratory Siberian birds that fly through Pakistan, while in summer, deer and various mountain species are the preferred quarry.