Palestine officially joins International Criminal Court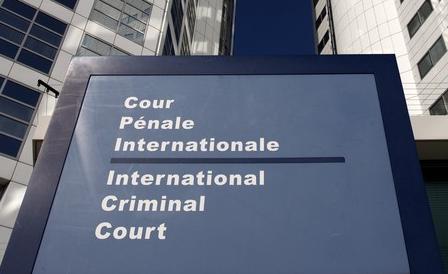 Palestine will raise the stakes in a legal battle with Israel on Wednesday when it joins the International Criminal Court, but any case over alleged crimes in the occupied territories is unlikely to come to trial for some years — if ever.
With the court swamped with investigations in Africa and prosecutors already struggling to secure convictions, legal experts say they need to be absolutely certain before proceeding with a highly politicized case against Israel.
Practical problems will also need to be overcome. As a non-member of the ICC, Israel is under no obligation to cooperate, even if it comes under international pressure to do so.
Fatou Bensouda, the ICC's chief prosecutor, opened a preliminary examination in January into alleged crimes committed in the Israeli-occupied West Bank and East Jerusalem. This pro-forma step followed the Palestinians' acceptance of the court's jurisdiction on Jan. 1, a prelude to membership on April 1.
She must now decide whether there are grounds to proceed with a full investigation, taking into account issues including whether the court even has jurisdiction.
That analysis can take years — the ICC previously launched a preliminary examination of a Palestinian case in 2009, only to conclude in April 2012 that it didn't have jurisdiction.
Much has since changed, principally the granting to Palestine in November 2012 of "non-member observer status" at the United Nations. This gave it the authority to sign up to the Rome Statute, a 1998 treaty on establishing the ICC.
While that major legal obstacle has been cleared, the prosecutor still has unlimited time to decide if there are grounds for an investigation, let alone a trial. That said, the Palestinians feel that the momentum is with them and the time is ripe for action.
"We want those most responsible for the most serious crimes to be prosecuted," a Palestinian official said this week. "The panic attacks we've seen (from Israel) suggest we are not the only ones to take the court seriously."
A 40-member committee of Palestinians has spent the past three months looking at two areas where they believe the Israelis have violated international law: military operations during last year's war in Gaza and Jewish settlements in the West Bank and East Jerusalem, occupied by Israel in 1967.
The prosecutor may decide that either area is worthy of investigation and that there are grounds to bring charges against specific people.
Since its creation in 2002, the ICC has focused on the worst violations of international law: genocide, war crimes and crimes against humanity.
But it will eventually add another category of offenses, "crimes of aggression," and it is there that the Palestinians may end up having the strongest case.
The Rome Statute defines acts of aggression as "the use of armed force by a state against the sovereign, territorial integrity or political independence of another state," which appears to match the situation with Israel and the Palestinians.
But the ICC will not have jurisdiction over crimes of aggression until at least 30 of its 123 members have accepted the definition and the court's top assembly has voted in favor of it at some point after Jan. 1, 2017.