Palestinian film 'Omar' grabs awards at Dubai film festival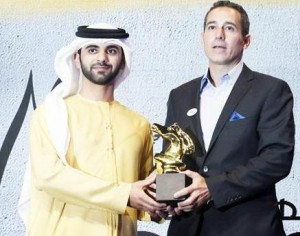 Palestinian film "Omar," directed by Hany Abu Assad has won Best Director and Best Film as part of the best Arabic Feature category at the 2013 Dubai International Film Festival (DIFF) on Friday.
The Oscar-nominated film, which screened at Cannes Festival and the Toronto International Film Festival, opened the 10th edition of DIFF on Dec. 6.
The film tells the dramatic story of a Palestinian man named Omar and the humiliating treatment he receives on a daily basis in the Israeli-occupied West Bank and during his time in prison.
The film is also Palestine's submission for Best Foreign Film at the 2014 Academy Awards.