Periodic maintenance of Holy Kaaba to continue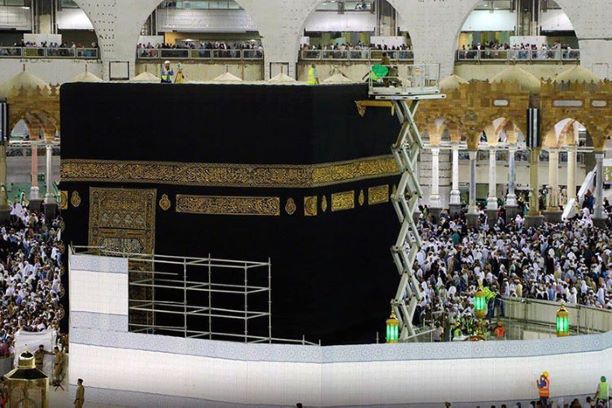 Custodian of the Two Holy Mosques King Salman has directed to continue the periodic maintenance of Holy Kaaba (House of Allah), according to the Saudi Press Agency (SPA) on Tuesday. The King said the continuous maintenance of the Kaaba was within the care of the Saudi government to Allah's House.
The maintenance work had already started on Monday. The project is under the supervision of the Ministry of Finance in collaboration with the Presidency of the Affairs of the Two Holy Mosques and some other concerned government departments. A state-of-the-art technology is being used in the maintenance of the Kaaba according to the best international specifications and expertise.
The washing ritual of the Kaaba, which is carried out before the beginning of the fasting month of Ramadan, begins with offering of two raka'a of voluntary prayers inside the cuboidal structure. The interior walls are then cleansed with rose, oud and musk perfumes using white cloth.
Zamzam water mixed with rose perfume is then splashed on the floor and wiped with bare hands and palm leaves. After the cleaning, the floor and the walls are dried again with white cloth and tissues. The walls are then perfumed using large quantities of oud and rose perfume and the House of Allah is incensed.
The ceremonial washing of Kaaba is done following the example of Prophet Muhammad (peace be upon him), who washed it after entering the Kaaba at the time of the conquest of Makkah.