Police hunt for 'ISIS-bound' London girls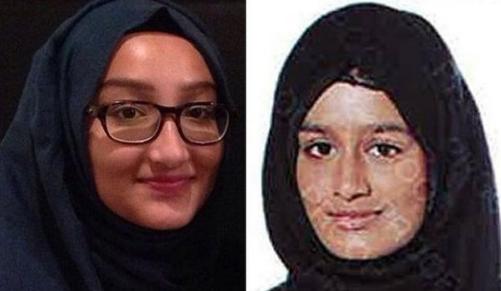 British police launched an appeal on Friday to trace three London schoolgirls who are believed to be making their way to Syria, having flown to Turkey earlier this week.
The three friends, two aged 15 and one 16, left their east London homes on Tuesday and travelled to Gatwick airport where they caught a Turkish Airlines flight to Istanbul without telling their families.
Police said they were working with Turkish authorities to try to find the girls and bring them home.
"We still think there's a possibility they're in Turkey and that's why we're having the appeal," Richard Walton from London police's counter terrorism command told reporters on Friday.
Turkish Airlines declined to say whether the girls had travelled on one of its flights. A spokesman for the airline said in an emailed statement that apart from checking visas the company was not responsible for dealing with pre-flight security issues.
The three girls, two of whom were named as British nationals Shamima Begum and Kadiza Sultana, were pupils at the Bethnal Green Academy.
They are friends with a fourth teenage girl from the same school who police believe is already in Syria, having travelled to Turkey in December.
Their families were surprised and devastated by the disappearance of the girls, Walton said.
Security forces estimate some 600 British Muslims have travelled to Syria to join the conflict there, some of them with the militant Sunni Islamist group Islamic State.
Around half have since returned, and dozens have been arrested in Britain under anti-terrorism legislation.