Primark to pay $10m to Bangladesh victims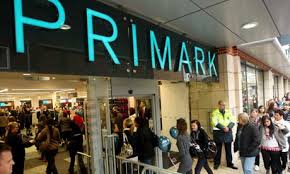 British clothes retailer Primark will pay a further $10m in compensation to victims of the collapse of a Bangladeshi factory last year that killed more than 1,100 people.
The disaster has galvanised most of the clothing industry's big names to work together to improve safety standards, but many brands have shunned a fund that is trying to raise $40m for the more than 2,000 people injured and the families of the dead.
Campaigners are demanding that 27 brands linked to factories in the Rana Plaza complex should contribute to the fund run by the International Labour Organisation (ILO) by the first anniversary of the April 24 collapse, the Reuters news agency reported.
Primark has already paid $2m in short-term financial support and food distribution.
It said it would pay out the extra $10m in long-term compensation, which includes $9m directly to the 580 workers of its supplier in Rana Plaza, or their dependants, and another $1m to the fund.
The company said cash payments to the workers of its supplier, New Wave Bottoms, would begin this week, with the amount to be paid based on estimates of lost earnings for the dependants of those killed and on the level of disability for those injured.
"With the first anniversary of Rana Plaza fast approaching, we are determined to meet this responsibility to workers in our supply chain," a spokesman said in a statement.
"We are therefore pleased to be in a position to now press ahead with payments."
Rock-bottom wages and trade deals have made Bangladesh's garments sector a $22bn industry that accounts for four-fifths of exports, with about 60 percent of garment exports going to Europe and 23 percent to the United States.
Owned by Associated British Foods, Primark's low prices have helped it expand to more than 250 stores in Britain and Europe. It urged other retailers to donate to the industry fund so it could pay out in full to all victims.
Some of the other brands supplied from Rana Plaza have said they will not contribute, as their production was outsourced to the factory without their knowledge, or ended some time ago, while others say they prefer to pursue their own compensation plans.
About 3.6 million of Bangladesh's 155 million people work in the clothing industry, making it the world's second-largest garments exporter behind China.