Prime Minister and London Mayor Take Part in Visit My Mosque day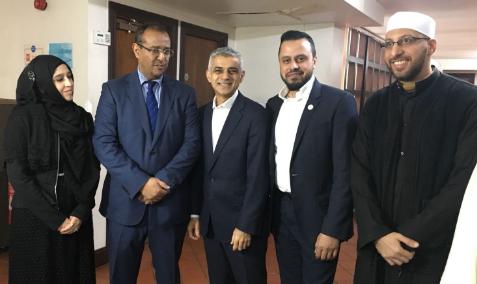 Prime Minister Theresa May, Sadiq Khan, the Mayor of London and Andy Street joined tens of thousands of visitors at over 200 open mosques today.
Over 200 mosques across the UK opened their doors to their neighbours of all faiths and none on 18 February as part of Visit My Mosque day, facilitated by the Muslim Council of Britain for the fourth consecutive year.
Key figures from British public life and across the political spectrum also took part in visiting a Mosque today. Maidenhead Mosque welcomed in Prime Minister, Theresa May, whilst the mosque at the centre of the Grenfell Tower response, Al-Manaar, today welcomed London Mayor Sadiq Khan today on national #VisitMyMosque day. Jeremy Corbyn MP, the leader of the opposition took part at his local Finsbury Park Mosque.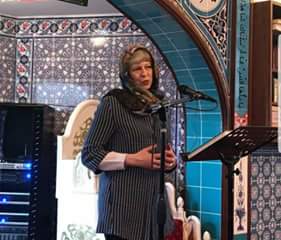 Speaking from Al Manaar Muslim Cultural Heritage Centre, the Mayor of London, Sadiq Khan said: "I'm delighted to be back at Al Manaar Muslim Cultural Heritage Centre as it opens its doors to the local community on Visit My Mosque Day. London is a place where we don't just tolerate diversity, we celebrate, cherish and embrace it – that's why I'm so pleased to support this great initiative to help us build a more open and inclusive society. Today is a day to increase understanding, celebrate the important role mosques play in bringing the local community together, and in particular, to highlight the major part everybody at this mosque has played in responding to last summer's devastating Grenfell Tower fire."
Emma Dent Coad, MP for Kensington said, "We must counter hate with love and this is exactly what this initiative is doing" while local Councillor Gerald Hargreaves said "Visit My Mosque Day is a day to celebrate and a strong way to counter Islamophobia."
Harun Khan, Secretary General of the Muslim Council of Britain said, "Mosques are part and parcel of the fabric of British society with many positively contributing to their local communities. This was illustrated so well by Al-Manaar in West London last summer as their volunteers and their local community pulled together to support the survivors of the Grenfell Tower fire"
"Visit My Mosque is a grassroots initiative organised by hundreds of Muslim volunteers across the UK, young and old, male and female, of all ethnic backgrounds. We are pleased to see more mosques than ever before taking part in 2018 and we hope it will help local communities build long-lasting relationships for years to come."
Messages of support have poured in on social media with Ben & Jerry's Ice Cream encouraging their viewers to "try a different flavour and head over to your local mosque" and Great British Bake Off winner Nadiya Hussain tweeting "Open up those doors!"
Earlier this week, the Bishop of Bradford, Rt Rev Toby Howarth said: 'Crossing the threshold of a different place of worship can be an important step in learning about and getting to know our neighbours,' he said. 'I plan to visit mosques in Bradford on 18th February with local clergy and congregation members, and I warmly encourage others to do the same where they are.'
A YouGov Poll commissioned by the Muslim Council of Britain (MCB) has found that almost 70% of Britons hadn't seen the inside of another faith's place of worship, and almost 90% hadn't been inside a mosque, in recent years.
For visitors that couldn't take part today, many mosques have open door policies and welcome visitors all year round. You can type in your post code to find and contact your nearest mosque online at www.visitmymosque.org/find