Prince Charles to visit Gulf region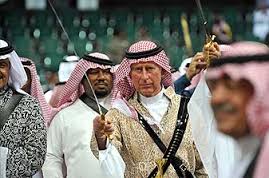 Prince Charles of the United Kingdom will start an official tour in Gulf countries including Kuwait, Saudi Arabia, Qatar, the United Arab Emirates, in addition to Jordan, starting from Feb. 6 to Feb. 12.
According to a press release from Clarence House, the Prince of Wales returns to tour the region only one year after his last visit, demonstrating the importance of U.K.-Gulf relations.
These connections, the statement added, are underpinned by the long-standing and respectful relationships between the British royal family and the Gulf ruling families.
Prince Charles' first stop will be Jordan, as a guest of King Abdullah II of Jordan, and then Kuwait.
The Prince of Wales will visit Saudi Arabia next to meet senior members of the royal family. The British royal has previously made 11 official visits to Saudi Arabia, including his recent time in Saudi Arabia where he paid his condolences following the death of the late Custodian of the Two Holy Mosques, King Abdullah bin Abdul Aziz al-Saud. The Prince was representing the Queen.
On Feb. 12 the prince will visit Qatar and the UAE, where he will meet the Crown Prince of Abu Dhabi and Deputy Supreme Commander of the UAE Armed Forces, his highness General Sheikh Mohammad bin Zayed al-Nahayyan.