Qatar Airways opens new horizons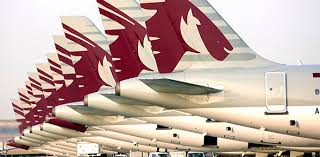 Qatar Airways has started new daily nonstop flights between Logan International Airport in Boston, Massachusetts and Doha, Qatar. Operating the latest Airbus product, the A-350 for which Qatar Airways has been the launch customer, the inaugural flight took off from HIA in Doha to Logan Airport on March 16.
With easy connections to all major Gulf cities this move opens a new direct route for Massachusetts companies increasingly doing business in the Middle East — as well as passengers traveling to the GCC from the US and connecting to destinations beyond.
Among the mix of passengers, a third are expected to be business travelers, while the rest would be made up of tourists and family of people living in the connection destinations. With the presence of Harvard Medical School, Partners HealthCare, Massachusetts General Hospital all in Boston, there is every expectation of an increase of medical-related travel to Boston by families in the GCC seeking high-quality health care.
Boston is the ninth US destination for Qatar Airways.