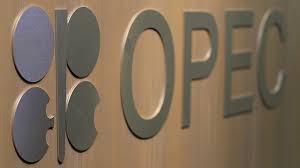 Qatar will withdraw from the Organization of Petroleum Exporting Countries (OPEC) as of January, the country's energy minister announced on Monday.
Speaking at a press conference, Saad al-Kaabi said the decision comes after Qatar reviewed ways in which it could improve its global standing and plan its long-term strategy. Qatar has been an OPEC member since 1961.
The Gulf state produces 650,000 barrels of oil per day and comes as the world's number-one exporter of liquefied natural gas.
"The decision to withdraw from OPEC is purely technical and strategic and has nothing to do with political reasons," al-Kaabi said, in reference to a Saudi-led blockade on Qatar.
In June of last year, Saudi Arabia, Egypt, the United Arab Emirates and Bahrain collectively severed ties with Doha and imposed an embargo — by air land and sea — on the Gulf state.
The Saudi-led axis accuses Doha of supporting terrorist groups in the region — allegations Qatar strenuously denies.