Ramadan night market returns to Dubai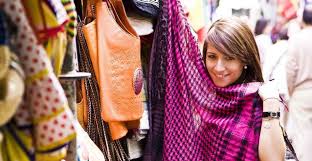 Ramadan Night Market will return to Dubai from the 2nd to the 11th of July at the Sheikh Rashid Hall, Dubai World Trade Centre.
An open scheme bazaar hosting 350 regional and international brands, the event is aimed at temporarily substituting Dubai's modern malls and instead recollect traditional street markets.
Products sold at the market will include everything from clothing to souvenirs to electronics.
As for its entertainment, it will comprise of street performers, stilt-walking, and living statues to name a few.
Sunil Jaiswal, President of Sumansa Exhibitions, organisers of Ramadan Night Market, commented, "This would be our 4th Ramadan Night Market and we are extremely proud to have witnessed tremendous growth whereas the market has become hugely popular amongst the residents. In fact I won't shy away from stating that Ramadan Night Market has indeed become a major event in Dubai's shopping calendar and people eagerly look forward to experiencing the unique ambience that it offers," he said.
The market will also feature a diverse cuisines, kids play area, Arabic-themed Majlis, and Henna Painting.
The fair will be open from 8 PM to 2 AM with free entry.