Recovery takes hold at Vodafone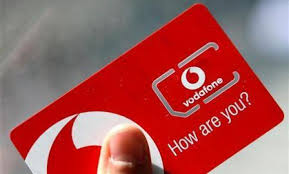 Vodafone said an acceleration in quarterly sales growth should continue through the year, showing its recovery is moving on to a stronger footing and boosting its shares.
The world's second-largest mobile operator by customers, which reported a return to quarterly sales growth for the first time in nearly three years in May, has been hit by weak consumer spending in its big European markets and price cuts imposed by regulators around the world.
But a steady recovery in Europe, helped by consumers paying for superfast 4G tariffs and the offer of new services such as pay-TV, helped the British firm to beat forecasts for first-quarter underlying sales growth on Friday.
"We … expect the second quarter to be similar to the current one and then to have another improvement in the second half of the year," CEO Vittorio Colao told reporters.
Shares in Vodafone were up 3.4 percent in afternoon trading, topping the FTSE 100 Index leader board.
Three-month service revenue, a key measure that strips out acquisitions and currency moves, grew 0.8 percent on an organic basis, ahead of the 0.1 percent it recorded in the fourth quarter and ahead of analysts' average forecast of 0.5 percent.
Vodafone, with 449 million customers around the world in markets ranging from Albania, Australia and Turkey, said service revenue in Europe fell 1.5 percent, marking an improvement on the 2.6 percent fall from the previous three months.
"Vodafone has bucked the trend of a weak wider market with an update which confirms its ongoing improvement," said Richard Hunter, Head of Equities at Hargreaves Lansdown Stockbrokers.
STATE OF FLUX
Involved in some of the biggest corporate deals in recent decades, Vodafone is again caught up in a period of change.
Having revealed in June it was in talks with Liberty Global about exchanging selected assets, Colao said on Friday there was no update on the talks. The group also declined to say whether it would go ahead with an initial public offering of its Indian business, which is one option being considered.
Galvanized by stronger trading, however, Colao ratcheted up the pressure on BT, accusing Britain's dominant telecoms provider of holding the country to ransom by abusing its position at the heart of the industry to fend off tougher regulation.
That was in response to a comment from BT that an investigation by regulator Ofcom into whether BT should be broken up could lead to the company holding off investment in its network.
Colao told reporters that had the potential to damage the whole industry, as providers rely on the BT network. BT is also in the process of buying the country's largest mobile operator EE, while Vodafone is moving into TV in Britain, putting the two on a direct collision course.