Saudis alarmed over number of unmarried women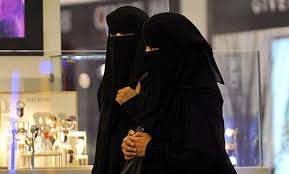 Expressing concern over the growing number of unmarried women in Saudi Arabia, Saudis have called for radical solutions that would help address the phenomenon.
An alarm was raised this week by Mohammad Al Abdul Qadir, the head of Wiam Family Care Society, who revealed that nearly 1.5 million Saudi women above 30 were unmarried, reported Gulf News.
He said that the figure constituted 33.4 per cent of the number of women in the kingdom.
Citing the numbers, Qadir stressed on the need to draw up a new vision for Saudi families for the next ten years and called for solutions based on the consolidation of the values of family solidarity and cohesion.
Women activists too, expressed concern by saying that the number indicated "an ominous social catastrophe" that could happen if no radical solutions are found.
Social activists said that the demand for high dowries in the country and the exorbitant costs of marriage ceremonies often compel men to seek foreign wives.
However, several Saudi women refused to categorise spinsterhood as a "dangerous phenomenon" by saying that many women prefer to stay unmarried by choice.