Saudi Arabia 'rejects' US embassy transfer to Jerusalem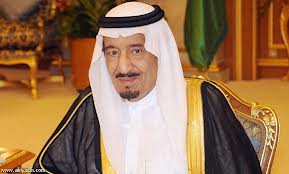 Saudi Arabia's government on Tuesday said it opposed the US decision to relocate its Israel embassy from Tel Aviv to Jerusalem.
"The kingdom rejects the American administration's decision to transfer its embassy to Jerusalem," the council of ministers said in a statement carried by the official Saudi Press Agency (SPA).
"This step represents a significant prejudice against the rights of the Palestinian people which have been guaranteed by international resolutions," it said.
"The government of Saudi Arabia has already warned of the grave consequences of such an unjustified move," SPA added.
The government meeting led by King Salman reiterated Riyadh's condemnation of Israeli gunfire that killed dozens of Palestinians along the Gaza Strip border on Monday.
The council also condemned the Israeli army's deliberate targeting of Palestinian civilians in Gaza. The council called on the international community to assume responsibility for stopping the violence and protecting the Palestinians.
The government also reiterated the kingdom's position that it stands by the Palestinians and supports their bid to regain their freedom and independence as upheld by UN resolutions and the Arab Peace Initiative of 2002.