Saudi Grand Mufti urges Muslims to use internet to fight terror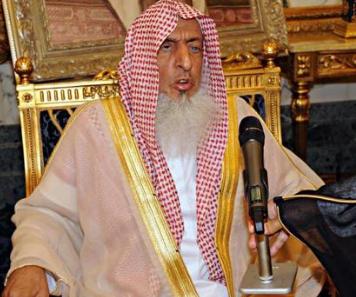 Saudi Arabia's Grand Mufti Sheikh Abdulaziz Al Sheikh has urged Muslims throughout the world to use the internet and social media to help combat terrorism, state news agency SPA reported on Sunday.
"Sheikh Abdulaziz Al Sheikh assured that it is important to combat terrorism and misleading ideologies by cooperating between the assigned authorities and intellectuals and members of the society to raise the upcoming generation in a good manner," the agency said.
The Grand Mufti made the call during a meeting on Sunday with a group of scholars, students, social scientists and military chiefs.
Asharq al-Awsat quoted him as telling the gathering: "That who called for joining deviant groups is mistaken and offending, because these deviant groups kill each other without mercy and took advantage of our young people, unfortunately, killing many of them and taking many of them prisoners. So, we should not be silent about them."
The Grand Mufti was referring to the Islamic State of Iraq and Syria (ISIS), which he described also as a criminal group.
He said ISIS' actions of burning prisoners of war, such as the Jordanian pilot, has no basis in Islam and that their attempts to justify that through Islamic Shariah is baseless.
He said Muslims should cooperate to fight violent extremists, saying ideological battles between Sunnis and Shiites are part of attempt to stir sedition, which is permissible.