Saudi husband gifted car by two wives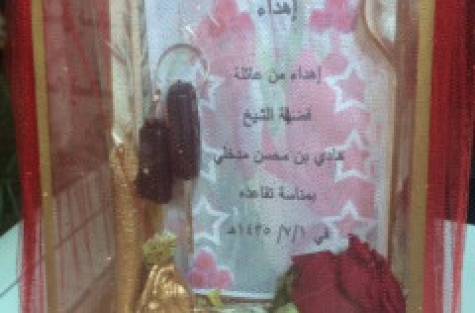 A Saudi teacher had the surprise of his life when his two wives offered him a new car to mark his retirement from work.
The key to the car was presented to the husband at a reception hosted by the local teachers' institute to honour retiring teachers.
At the reception in Samta in southwestern Saudi Arabia, each teacher was called on stage while the presenter introduced him and highlighted his main achievements and contributions to education throughout the years, local news site Sabq reported on Thursday.
Small gifts and commemorative shields were offered to the teachers as they were honoured.
However, when the teacher's name was called, his sons moved up to the stage and offered him a case that contained the key to a new car, telling everyone that it was a retirement gift from his two wives and their daughters.
The teacher who was not named expressed gratitude to his family as the audience commented that it was the first time that two wives were able to agree on a common valuable gift to their husband, Sabq said.
Social media users lauded the gesture by the two wives, saying that it was a highly significant indication of strong family ties and deep affection.
"This is a nice change from the usual perfume bottle and the small gifts," Mazzoon, a user, said.
Writing under the moniker of "Psychologist", said that he appreciated the thoughtfulness of the two wives.
"I would love to be able to marry the sister of one of two wives as they seem to be highly compassionate about their families," he posted.
However, Adhba, another commenter, said that she would never offer a gift to her husband if he marries a second wife.
"If he takes another woman in his life, let her offer him whatever she wants, but I will never give him anything," she said.