Saudi information helped save British lives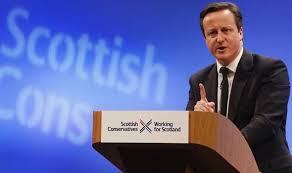 UK Prime Minister David Cameron said on Monday that Saudi Arabia has helped save "potentially hundreds" of British lives in the fight against terrorism, defending his country's long-standing relationship with the kingdom.
"We have a relationship with Saudi Arabia, partly over things like trying to achieve peace in the Middle East, but crucially over fighting terrorism … I can tell you one time since I've been prime minister a piece of information that we have been given by that country has saved potentially hundreds of lives here in Britain," Cameron told Sky News in an interview on Monday.
"There's a long-standing relationship between the Kingdom of Saudi Arabia and our United Kingdom, a relationship between our monarchs, a relationship between the governments," he added.
Responding to critics of his decision to fly the British flag at half-mast on public buildings following the death of Saudi's King Abdullah last month, Cameron said: "We don't agree with lots of things the Saudis do… But when their king dies, as a mark of respect, we thought it right to show that respect."
Cameron also spoke of the importance of trading ties with the kingdom, particularly in the energy sector. "Britain needs to have relationships that we trade with, including those that we buy oil and gas from. We can't make all our own oil and gas here in the UK," he said.