Saudi King receives phone call from British PM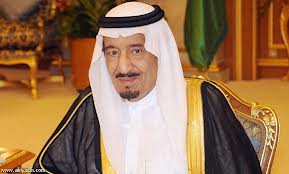 Saudi King Salman bin Abdulaziz on Friday received a phone call from British Prime Minister David Cameron, who expressed his support for the Saudi-led coalition targeting Houthi rebels in Yemen, the state-run Saudi Press agency reported.
During the call, the two leaders discussed the latest developments in Yemen, with the UK premier saying Britain was committed to its support of the kingdom and would continue cooperation in security and stability between the two countries.
Cameron also added that the Iranian nuclear deal – successfully brokered on Thursday between six world powers, including Britain, and Iran – was a chance to achieve peace in the region and would prevent the Islamic Republic from acquiring atomic weapons, the agency reported.
During the call, King Salman stressed the strong ties between Saudi Arabia and the UK and a continuation in coordination between the two countries.