Saudi passes anti-terror law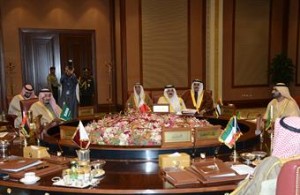 Saudi Arabia's Cabinet has approved a new anti-terrorism draft law that criminalises acts that disturb public order, defame the reputation of the state or threaten the kingdom's unity. A rights activist and a rights lawyer decreed the law as too broad, saying that besides terrorists, it could be used to target civil society activists calling for democratic reforms.
They spoke anonymously for fear of retribution.
The Saudi Council of Ministers is comprised of nearly two dozen members all appointed by King Abdullah. The meeting today was chaired by his likely successor, Crown Prince Salman, who is also deputy premier and the defence minister. Any legislation approved by the council must be ratified by the king.
State-owned Saudi media released details of the law online after the Cabinet meeting.