Sheikh Maktoum to build six-storey car park in London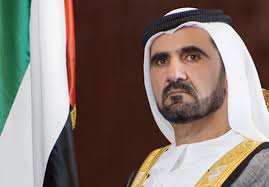 The ruler of Dubai is set to build a personal six-storey super car park in London for his fleet of more than 100 luxury motors.
The ultimate toy cupboard will house up to 114 cars and have five-star accommodation for chauffeurs and staff.
It is being built by the billionaire emir of Dubai, Sheikh Mohammed bin Rashid Al Maktoum, one of the world's richest men.
The car park will be built next to Battersea heliport by the River Thames, allowing him and his associates – including his 23 children – to arrive in the capital by helicopter and jump straight into whichever luxury car they like.
But neighbours are worried their road will be spoilt by the estimated 120 cars arriving and departing each day.
The Sheikh, who is also vice president and prime minister of the United Arab Emirates, has business interests including the Godolphin horseracing stables and the Jumeirah luxury hotel group.
His super car park will have two basement floors and six above ground, to include offices, bathrooms and three triple-bedroom flats for the drivers.
Though the site is already used for storing cars, angry neighbours are opposed to the car park being built, with one writing: 'Mendip Road has become the personal fiefdom of the drivers who work from the current car storage facility.