Six-year-old Hamza becomes world's youngest MS PowerPoint specialist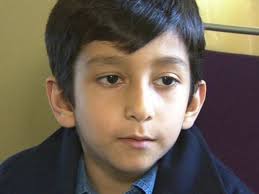 A six-year-old British-Pakistani boy has become the youngest person in the world to become a Microsoft Office Specialist for PowerPoint.
This is the second feat for Humza Shahzad in two months. In May, the six-year-old from London's East Croydon became the youngest person in the world to become a Microsoft Office Specialist for Office Word 2013.
Shahzad scored 850 points out of 1,000, scoring 150 points more than the required passing score of 700 for the Microsoft PowerPoint. He took the exam at the Microsoft Institute in London, according to local media reports.
The reports further claimed Humza received 90% in creating and managing presentations, 50% in inserting and formatting shapes and slides, 100% in applying transition and animations and 100% in managing multiple presentations.
The six-year-old got his first laptop when he was two and a half years old, and was taught how to use it by his parents.
Humza moved to England in 2011 when his father got a job as a Senior Development Manager at a multinational IT company in London. The family now lives permanently in East Croydon.
Shahzad joins Ayan Qureshi and Arfah Karim among a list of a Pakistanis who have attained Microsoft certifications at increasingly young ages. Last year, Pakistani-Briton Ayan Qureshi became the youngest every Microsoft Certified professional, accomplishing the feat at the age of five years, 11 months.
Further, Arfa Karim Karim in 2004, at only nine years old, became the youngest Microsoft Certified Professional. An extraordinarily gifted girl, Karim was selected as Pakistan's representative at major international tech conventions and forums, and was invited to meet with Bill Gates.