Special Olympics: Bangladesh win 18 gold medals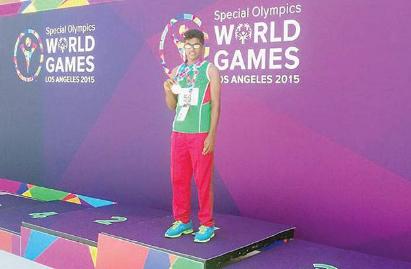 Bangladesh clinched 18 gold, 22 silver and 14 bronze medals in the special Olympics which ended last Sunday.
Bangladesh took part in six disciplines athletics, badminton, bocce, football, swimming and table tennis–of the 25 held.
This year a total of 7,000 athletes from 177 countries participated in the competition from July 25 to August 4.
Parul Akhtar won the first gold medal in swimming this year on July 26.
Bangladesh won 6 gold, 5 silver and 6 bronze in athletics, 6 gold in badminton, 3 in bocce, 1 in swimming and 2 in table tennis.
The 80-member Bangladesh contingent including 54 athletes and 26 officials will return home Wednesday morning.