Sudais blames Iran for politicizing Haj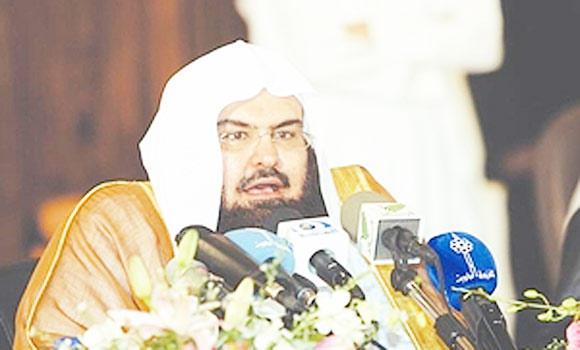 Sheikh Dr. Abdulrahman Bin Abdulaziz Al-Sudais has condemned Iranian efforts to create disunity among the Ummah by sowing seeds of trouble in some Muslim countries and thereby harming Islam, Saudi Press Agency said Thursday.
In a statement issued on behalf of senior ulema of the Two Holy Mosques, Sheikh Al-Sudais, who is also chief of the Presidency for the Affairs of the Two Holy Mosques, said among the worst practices that harm the Haj pilgrimage is Iran's striving to take advantage of this pillar of Islam politically, creating chaos, conflict and discord. He said the Iranian call to politicize the religious obligation and turn it into an occasion of chanting political slogans is in clear violation of the Shariah laws.
"Every Muslim must keep this religious obligation away from all that causes it to deviate from its Shariah objectives and unity of the Ummah because Haj is a Shariah obligation and a holy ritual. It is not an event and place for politicizing, shouting slogans and holding processions. It is completely impermissible to convert this ritual into what contradicts the intentions of the Shariah and the Islamic approach. Muslims should raise only the motto of monotheism (tawheed) and call people to Allah only, he said.
Al-Sudais stressed that Iran's politicizing of Haj totally contradicts the simplest principles of Haj that emphasize and call on Muslims to keep away from unnecessary mundane issues.
He said Haj is among the five pillars of Islam and the pilgrimage ought to be performed the way Prophet Muhammad (peace be upon him) performed it, he stressed.