Sweden Appoints First Muslim Minister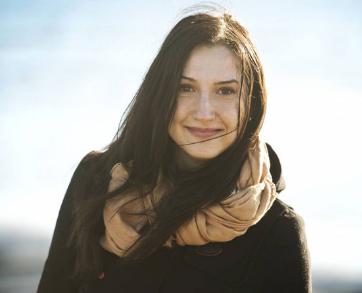 A 27-year-old Bosnian Muslim immigrant has been named the new Swedish minister of education, setting a role model for young, active Muslims.
The minister, Aida Hadzialic, was named earlier in October in Stefan Löfven new cabinet as the new Upper Secondary School and Adult Education Initiative in Sweden, IBNlive reported on Wednesday, October 8.
A law graduate from the University of Lund, Hadzialic became the deputy mayor of the Swedish city Halmstad at the age of 23.
Norway Gets First Muslim Minister UK Gets Muslim Minister of Culture Berlin Names First Muslim Spokeswoman Aussie Muslim Minister Defends Qur'an Oath Britain Gets First Muslim Woman Lord Mayor French Magazine Attacks Muslim Minister Born in 1987 in Foča, Bosnia, the 27-year-old Swedish politician is now the youngest person ever to serve as a minister in Sweden.
Hadzialic was five years old when her family fled from war in Bosnia-Herzegovina.
Bosnia fell into civil war in 1992, and that left 200,000 people dead with millions displaced as Serb forces launched ethnic cleansing campaign against Bosnian Muslims.
During the 43-month war, nearly two million people fled their homes, half a million of them are still listed as refugees.
In the final months of the three-year war, Serb forces, led by General Ratko Mladic, overran Srebrenica, killing some 8,000 Muslim men and boys.
Sweden has opened its doors to immigrants for decades.
In 2012, some 43,900 asylum seekers arrived, a nearly 50 percent jump from 2011 and the second highest on record. Nearly half were from Syria, Afghanistan and Somalia and will get at least temporary residency. There was a total of 103,000 new immigrants.
Some 15 percent of Sweden's population is foreign born, the highest in the Nordic region.
Muslims make up between 450,000 and 500,000 of Sweden's nine million people, according to the US State Department report in 2011.