Sweden drops Assange inquiry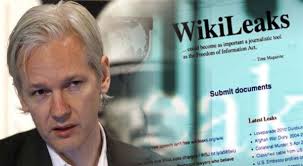 Swedish prosecutors will drop their investigation into sexual assault allegations against Julian Assange on Thursday because of the statutes of limitation, in a report in the BBC.
The Wikileaks founder still faces the more serious allegation of rape.
But prosecutors have run out of time to investigate Mr Assange for sexual assault because they have not succeeded in questioning him.
He denies all allegations and has said they are part of a smear campaign.
The Australian journalist and activist sought asylum in the Ecuadorian embassy in London in 2012 to avoid extradition to Sweden.
Time limit
Under Swedish law, charges cannot be laid without interviewing the suspect. Prosecutors had until 13 August to question Mr Assange about the ongoing going case.