Swedish town allows Muslim prayer call from speakers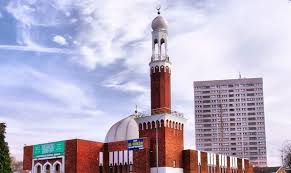 Mosques in a southern Swedish town have been allowed to use loudspeakers for the call to prayer, local media reported on Tuesday.
Police in Vaxjo district of Kronoberg County gave the permission for Friday prayers, according to state radio SR.
Fredrik Modeus, district bishop, welcomed the decision in a statement, adding that Sweden guarantees religious freedom to its citizens.
In 2013, the first call to prayer was broadcast on a loudspeaker in Fittja Ulu Mosque, linked to Turkey's religious authority Diyanet, in Botkyrka district in Stockholm. The Friday tradition continues to this day.
Last year, a mosque in Karlskrona municipality, Blekinge County, was allowed to broadcast the call to prayer five times a day.
In Islamic tradition, mosques call the faithful to prayer five times a day, however Friday prayers hold special importance.