Switzerland at epicentre of cryptocurrency revolution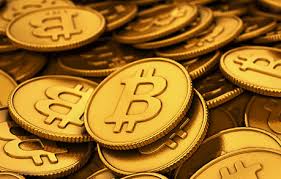 Switzerland has become a global hub for cryptocurrencies and the blockchain technology they are built on, with investors flocking to the wealthy Alpine nation to get in on the virtual action.
Just a half-hour drive from Zurich is the small town of Zug, which thanks to a business-friendly taxation scheme has long been a global economic hub and is home to tens of thousands of companies, including large investment firms, pharmaceutical companies and commodity trading groups.
But for the past few years, a new category of the company has descended on the town, which in high-tech circles has been dubbed "Crypto Valley".
That is the name of an association set up in Zug in 2013 with the explicit aim of drawing startups dabbling in virtual currency technologies, creation and trading to the town.
The push worked. Out of the world's six biggest Initial Coin Offerings (ICOs) — an unregulated means to raise funds for new cryptocurrency ventures — last year, four took place in Switzerland, according to Swiss financial watchdog Finma.
Blockchain technology allows for the development of peer-to-peer payment systems. It runs by recording transactions as "blocks" that are updated in real time on a digitized ledger that can be read from anywhere and does not have a central record keeper.
Zug is currently home to some 200 blockchain companies including the foundation behind ethereum, the second largest cryptocurrency after Bitcoin.
The town has also since 2016 accepted bitcoin payments for council services.
The southern Italian-speaking Swiss town of Chiasso, which is attempting to compete with Zug as a "CryptoPolis", has meanwhile decided to accept bitcoin payments for some taxes.