Thermal cameras installed at Prophet's Mosque to combat coronavirus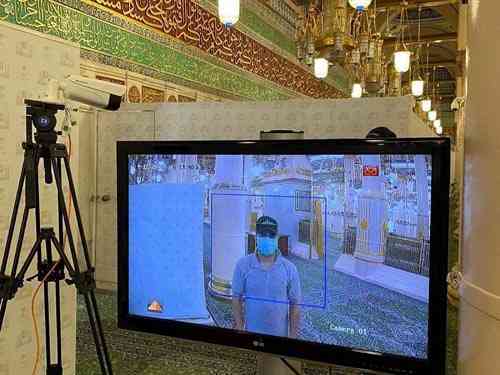 Thermal cameras have been installed to monitor the body temperature of all those who enter the Prophet's Mosque, Saudi Press Agency reported early Friday. The move is part of the efforts made by the General Presidency for the Affairs of the Grand Mosque and the Prophet's Mosque to prevent the spread of coronavirus.
The thermal imaging devices can scan the body temperate of 25 people at a time with high accuracy within a distance of 9 meters. They work nonstop and give real-time video and audio reports for everyone.
The thermal scanners save and store images and temperatures in their storage memory for a month, allowing them to be retrieved when needed remotely on screens and mobile devices by experts.