Thousands 'being monitored by London security services'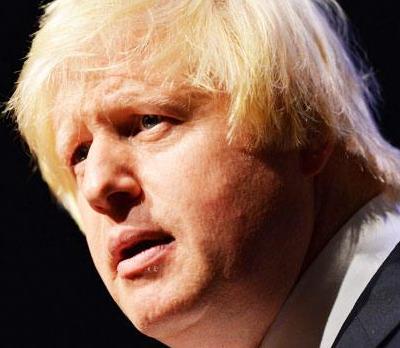 Britain's security services are monitoring "thousands" of people in London, the city's mayor Boris Johnson said in an interview Saturday, amid heightened fears of attack by homegrown militants.
Johnson's comments came as Scotland Yard continued to question five men arrested in the capital on Tuesday on suspicion of planning a terrorist act.
"In London we're very, very vigilant and very, very concerned," Johnson told The Daily Telegraph.
"Every day — as you saw recently, we had to raise the threat level — every day the security services are involved in thousands of operations.
"There are probably in the low thousands of people that we are monitoring in London."
Britain's terrorism threat level was raised to "severe" in August, the second-highest, which means that an attack is thought to be "highly likely."
Intelligence services say the threat comes primarily from the Islamic State (IS) group and Al-Qaeda.
On Friday, police across Britain were also warned by the top officer in charge of counter-terrorism, Assistant Commissioner Mark Rowley.
"The threat level to police officers and staff has been heightened, but we are used to confronting risk and danger, this is what we do on a daily basis, and we are well trained," he said.
The government believes that around 500 people have traveled from Britain and are fighting in Iraq and Syria.
Johnson said that of these, "we think a third, maybe more — maybe half — come from the London area."
"If and when they come back, we have a real job to deal with them," he told the Telegraph.
Ministers have promised a string of measures to crack down on young British Muslims traveling to Syria and Iraq, including stopping them at airports and preventing them from traveling and tightening measures which could restrict their movements.
"We must do everything we can to defeat this ideology and prevent the radicalization of young British Muslims," Home Secretary Theresa May told the Conservative Party conference last month.
Two Britons, David Haines and Alan Henning, have been murdered by IS militants since September.
Britain has sent eight jets to join air strikes on IS group targets in Iraq but is not taking place in strikes on targets in Syria.