Thousands take part in Qur'an competition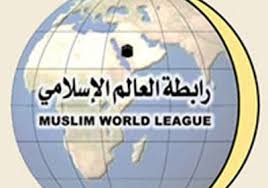 The Jeddah-based International Organization for Holy Qur'an Memorization (IOHQM), an affiliate of the Muslim World League (MWL), is playing an important role in spreading the message of the Holy book all over the world through educational programs.
To this end, it organized a Qur'an memorization and recitation competition in India, in collaboration with Jamia Islamia Isha'atul Uloom, Akkalkuwa, Maharashtra.
The final of the competition, held Sunday, was attended by IOHQM secretary general Abdullah bin Ali Basfar, who gave away the prizes to the winners, official sources said.
Addressing the audience, Ali Basfar, who himself is a famous reciter of Qur'anic verses, said that the secret of success for Muslim Ummah is actually no secret at all.
"It is unity and the Qur'an that lead us to success here and hereafter."
A total of 274 participants from 23 Indian qualified for the competition that is being organized once in three years since 1994. Notably, the finalists praised Custodian of the Two Holy Mosques King Salman for his service to Islam and Muslims around the world.
A total of 3,148 contestants from 1,400 Islamic seminaries participated in the qualifying rounds of this 8th Qur'an memorization and recitation competition.
Earlier, the competition was inaugurated on Friday by Ghulam Mohammad Vastanvi, the rector of Jamia Islamia Isha'atul Uloom, at its engineering college campus. During this three-day contest, the college building was named as 'Wadi-e-Qur'an' as a special way to spread the message of the Holy Qur'an.