Tory MP calls for Brexit referendum rerun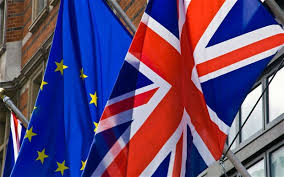 A senior Conservative member of the parliament on Tuesday called for the 2016 EU referendum to be rerun after the publishing of an investigation that showed the official leave campaign had breached electoral rules and regulations.
Sarah Wollaston, the Tory MP who chairs the Commons health committee and Commons liaison committee, had said that the report, published by the Electoral Commission on Tuesday, showed a deliberate "cheating."
"We cannot have confidence that this referendum was secure. It should be rerun," she said.
Wollaston also argues that had Dominic Cummings, the campaign director of Vote Leave, not received help from Canadian analyst firm AggregateIQ, the result of the referendum would have been different to the result already seen.
Anna Soubry, the prominent pro-EU Conservative, also argued that the referendum was not fair and accused Russia of meddling in the campaign, according to the BBC.
The Labour party have also called for an investigation into Boris Johnson, Michael Gove and other Brexit supporting MPs who were involved in the leave campaign.
The Vote Leave campaign have been fined over £61,000 and have been reported to the Metropolitan Police by the Electoral Commission over breaching spending coordination regulations of Political Parties, Elections and Referendums Act (PPERA) of 2000.