Trump ready to apologize over Britain First retweets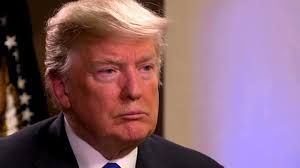 U.S. President Donald Trump said he was ready to apologize for retweeting posts from a fringe far-right group Britain First last year.
In an interview with British ITV channel, Trump said he knew "nothing" about the organization when he retweeted three video clips it had posted.
Trump's official Twitter account retweeted a series of inflammatory anti-Muslim videos in November 2017.
The three clips were previously tweeted by Britain First deputy leader Jayda Fransen, who was convicted by a U.K. court in November 2016 of religiously aggravated harassment.
The videos were automatically tweeted and retweeted by at least three accounts associated with the group. The accounts have since been suspended by Twitter.
"I don't want to cause any difficulty for your country," Trump said in his interview with ITV's Piers Morgan. The full interview is to be broadcast on Sunday.
"If you are telling me they're horrible people, horrible, racist people, I would certainly apologize if you'd like me to do that," he said.