Turkey sets eyes on becoming Islamic finance centre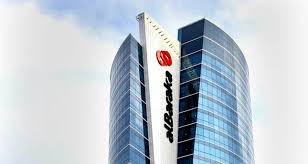 Turkey is aiming to become a centre for Islamic finance as it seeks to increase its influence in the Middle East and the Muslim world.
Participation banks, which pay revenue rather than interest for savings, are expected to grow rapidly in Turkey and elsewhere, according to Ikram Goktas, head of the state-run Vakif Katilim, which deals in Islamic finance.
Turkish President Recep Tayyip Erdogan has long sought to make Istanbul a regional and global hub for the banking industry as a whole, but economic and political stability both in Turkey and the wider region have hurt those aims. Since he came to power in 2003, he has sought to position himself and Turkey as the main representative of Muslims both regionally and globally.
As a result, Turkish state-run banks, once the preserve of traditional interest-based banking, have expanded into Islamic finance under Erdogan. The Turkish president, once jailed for his Islamic beliefs, has a personal aversion to interest rates – he opposes higher rates as a tool of controlling inflation and has frequently taken aim at a so-called "interest rate lobby" for seeking to undermine Turkey's economic success.
As a Muslim country, Turkey should first become a centre for Islamic finance before achieving its goal of becoming a wider financial hub, Goktas told the state-run Anadolu news agency.
Vakif Katilim is owned by state-controlled Vakibank. Ziraat Bank, the largest state-owned lender, has also opened an Islamic banking division. Ziraat is now under the control of Turkey's sovereign wealth fund, which Erdogan began chairing after winning increased powers at elections in June.
Growth in the industry took a knock in May 2015, when Bank Asya, Turkey's largest Islamic bank, was first seized by a government watchdog and then liquidated for links to the Fethullah Gulen movement, a group that Turkey blames for a corruption scandal in 2013 and for orchestrating a failed military coup in July 2016. Many people who held accounts at the bank were arrested for links to Gulen.
Other Islamic banks in Turkey include Albaraka, Kuveyt Turk and Turkiye Finans.
The largest markets for Islamic finance are countries of the Gulf Cooperation Council, the remainder of the Middle East and North Africa, and Asia. The United Arab Emirates and Malaysia are among the largest centres of banking, with Malaysia being rhe leader in the issuance of Islamic sukuk bonds.The global Islamic banking industry has assets of around $1.5 trillion, according to the Islamic Financial Services Board.
Goktas said he expected Turkish islamic banks to have a market share of 15 percent in the country's finance industry by 2025, up from 5 percent currently. Turkish Islamic banks have total assets of about $45 billion, Anadolu said.
Turkey's five participation banks have over 1,000 domestic and international branches and employ more than 15,000 people.