Two Holy Mosques University to be launched soon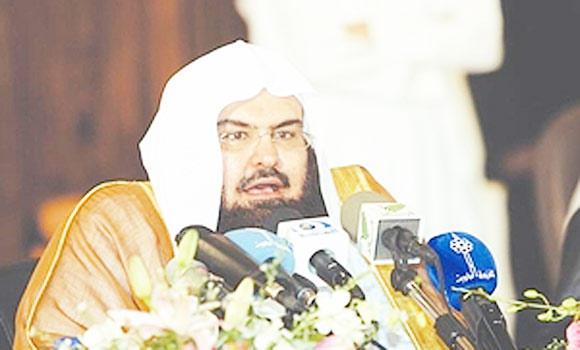 The new Two Holy Mosques University would be launched soon with an emphasis on teaching various religious disciplines, said Sheikh Abdul Rahman Al-Sudais, head of the Presidency for the Affairs of the Two Holy Mosques.
In a recent speech to students of the Two Holy Mosques Institute for Science and Linguistic Studies, he said the institute would soon set up an award to encourage and motivate scholars interested in scientific, linguistic and religious knowledge to pursue further studies.
He urged students to focus on their studies as a demonstration of their devotion and loyalty to Allah, not only to find jobs or status. "The pursuit of knowledge must be linked to faith, piety, respect and fear of God in all matters," he said.
Al-Sudais said students should rely on the knowledge of experts and scholars, and not solely on information in textbooks, some of which may contain incorrect facts. He said students must base their studies on evidence and avoid extremist ideologies that promote destruction and the violation of people's rights.
"A student of science should not use his knowledge to classify and divide people into groups, parties and sects that oppose one another, but should take a just and moderate approach," he said.
Al-Sudais said the institute had for more than 50 years published important work and produced experts who have been of great benefit to Islam and Muslims.