Two Saudis among top 20 Muslim women scientists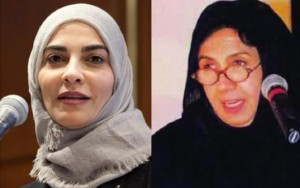 Muslim Science, a UK-based online magazine, has named two Saudis in its top 20 list of most influential Muslim women in the scientific field.
The two women are Samera Ibrahim Islam and Hayat Sindi.
Samera Islam, the drug safety advocate, is a board member of the Arab Science and Technology Foundation and head of the medicine unit at King Fahd Center for Medical Research at King Abdul Aziz University.
She is the first Saudi woman to earn a doctoral degree in philosophy and the first Arab and Muslim woman to receive the United Nations Educational, Scientific and Cultural Organization Award for Women in Science. She is also the regional consultant for the World Health Organization's medicines program.
Hayat Sindi is described as an innovator.
A panel of judges drew up the top 20 from an international list. It focuses on Muslim women who have achieved scientific and technological advances and helped achieve social justice in their countries. The magazine said women play an important role in developing a knowledge economy in the Muslim world.