UAE tourists can claim VAT refund from November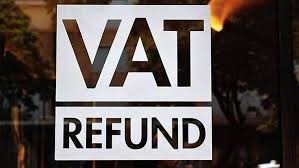 The UAE Federal Tax Authority (FTA) has announced that the tax refund scheme for tourists will come into effect from November 18, allowing eligible tourists to request refunds of value added tax (VAT) incurred on their purchases.
The first phase will see the digital system of the Tax Refund for Tourists Scheme implemented at Abu Dhabi, Dubai and Sharjah international airports. As of mid-December, the system will be fully operational to include all airports and land and sea ports in the UAE.
The authority explained that tax invoices issued starting from November 18, 2018 will qualify tourists who are eligible for a tax refund to reclaim taxes incurred on their purchases.
FTA director general Khalid Ali Al Bustani asserted that more than 4,000 retail outlets across the UAE will be connected electronically to the system, clarifying that only the invoices issued by retail outlets registered in the scheme and connected to the system are eligible for a refund. These eligible outlets can be identified with posters displayed on their storefronts and visible to visitors.
"The electronic Tax Refund for Tourists Scheme, which is implemented by the FTA in collaboration with Planet, the global operator of the system, is currently being finalised," Al Bustani added.
As reported by Khaleej Times earlier, the minimum spend amount for a tax refund is set at Dh250 and tourists can claim the refund within 90 days of their purchase.